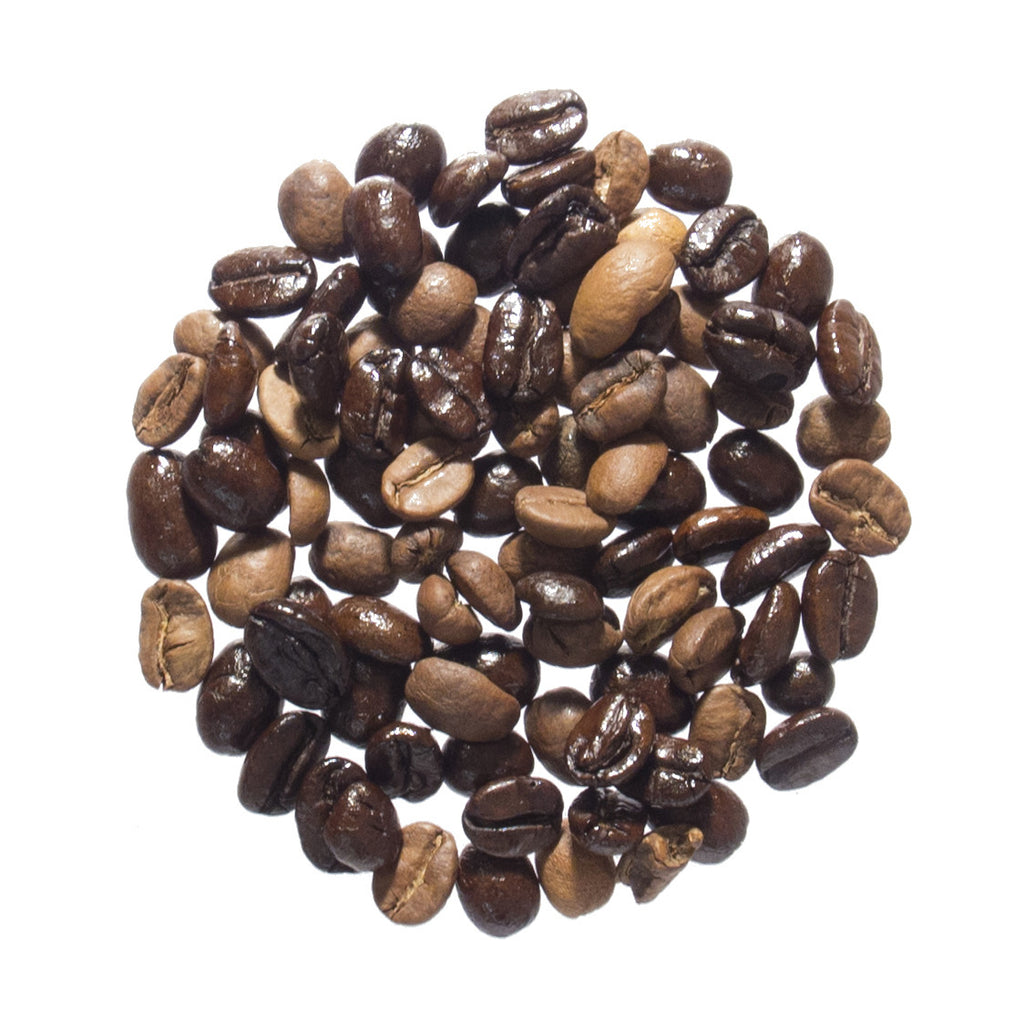 Formulated by Mr. Markus in 1958, this is a magical blend of medium and dark roast. Meticulously selected Arabica Beans roasted and blended to perfection. Full bodied and very popular among our retail and wholesale customers. An after dinner coffee. Strong but not bitter.
History
Our specialty blend Regent and Negresco was formulated by Mr Markus following years of experimentation. The formula of this blend remains a secret, and this coffee cannot be purchased elsewhere. The blend consists of 7 different types of coffee bean, and has proven to be the most popular of our creations for those who use a cafetiere, Bialleti or filter machine.
Negresco beans alone are a dark roast, producing a strong and slightly bitter taste on the palate. However once mixed with the medium roast Regent blend,the final taste is often described as the perfect 'Strong, but not bitter' cup of coffee for anytime of the day.
Our customers have found this blend so appealing that those who move to other parts of the world, some as far as America and Japan, continue to order this exclusive blend by post. If you live abroad, please do not hesitate to contact us for the postage options we offer.